"The pure and simple truth is rarely pure and never simple."
– Oscar Wilde (via Swanfeather Songs)
3 tags
3 tags
2 tags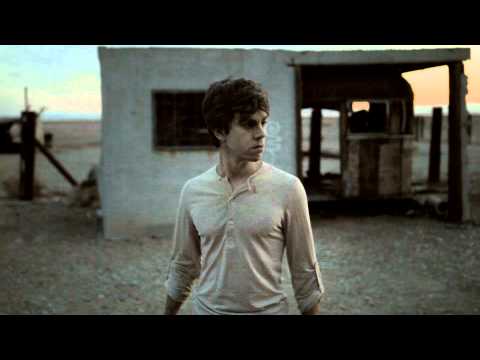 "Let us have peace."
– Ulysses S. Grant
2 tags
4 tags
4 tags
3 tags
3 tags
5 tags
2 tags
5 tags
3 tags
5 tags
3 tags
4 tags
3 tags
4 tags
4 tags
4 tags
Weekly Music Review: Childish Gambino - Camp
I've decided to go back to my roots (5 years of writing music reviews) and provide a weekly review of an album that is causing a buzz, or should be in your record collection. But to prevent rambling I've condensed it into Twitter size mouthfuls of wonderful opinion — 140 characters. Enjoy! Actor turned rapper is a dangerous mix. Gambino makes it work (and well)… with haunting beats/flow,...
4 tags
6 tags
A Story: My Trip To Ybor City
I recently found myself in the sunshine state, Florida. While being there I visited one of my favorite places I've ever been, Ybor City. Nestled in the heart of Tampa, Ybor City is a wonderful place full of hip boutiques, tattoo parlors, and a history of cigar making.  While browsing one of the many bouqitues I came across a very cool wallet, compliments of Dynomighty Design...
4 tags
4 tags
2012 is coming!
Hey everyone checking out Max's Wired Life. A new year is beginning and I want to know how you feel about the blog so far, please take the time to send me a message! Whether it be a question, compliment, complaint, or suggestion I really want to hear what you have to say. I know I don't post with a lot of frequency as of late, but when the new year comes I want to post more, and...
4 tags
3 tags
2 tags
4 tags
Thing-O-Matic
One of the coolest things I've seen on the internet in a long time (about an hour ago)… The MakerBot Thing-O-Matic® 3D printer is a breakthrough in 3D printing technology. We've named it the Thing-O-Matic® because it is an automatic 3D printer. All other 3D printers can only do one thing at a time while the MakerBot Thing-O-Matic® 3D printer prints thing after thing! Buy it,...
4 tags
4 tags
Hello Somebody
Hello Somebody exists to feed and educate children, by providing an avenue of knowledge, in order to break the cycle of poverty and hunger within their generation.
1 tag
1 tag
4 tags
4 tags
Happy Holidays
Lazy Oaf is a creative design label based in the UK.
3 tags
4 tags
Past Interview Round-Up: Nonlife Zoo
Seeing the people who have recently chosen to follow this blog — I thank each and every one of you. I decided to take some of my first posts that I especially liked and put them back on the site for new viewers to be aware of. My first of this series comes from the Nonlife Zoo, one of the most interesting environmental awareness campaigns I have ever seen. Please describe the Nonlife Zoo...